'Centre of London's Jewish community, Whitechapel became infamous for 11 murders from 1888-91."
19thcentury Whitechapel reeked with corruption, poverty and cruelty.  Conditions so squalid, that a Yiddish actor commented that not even in Russia, or in the worst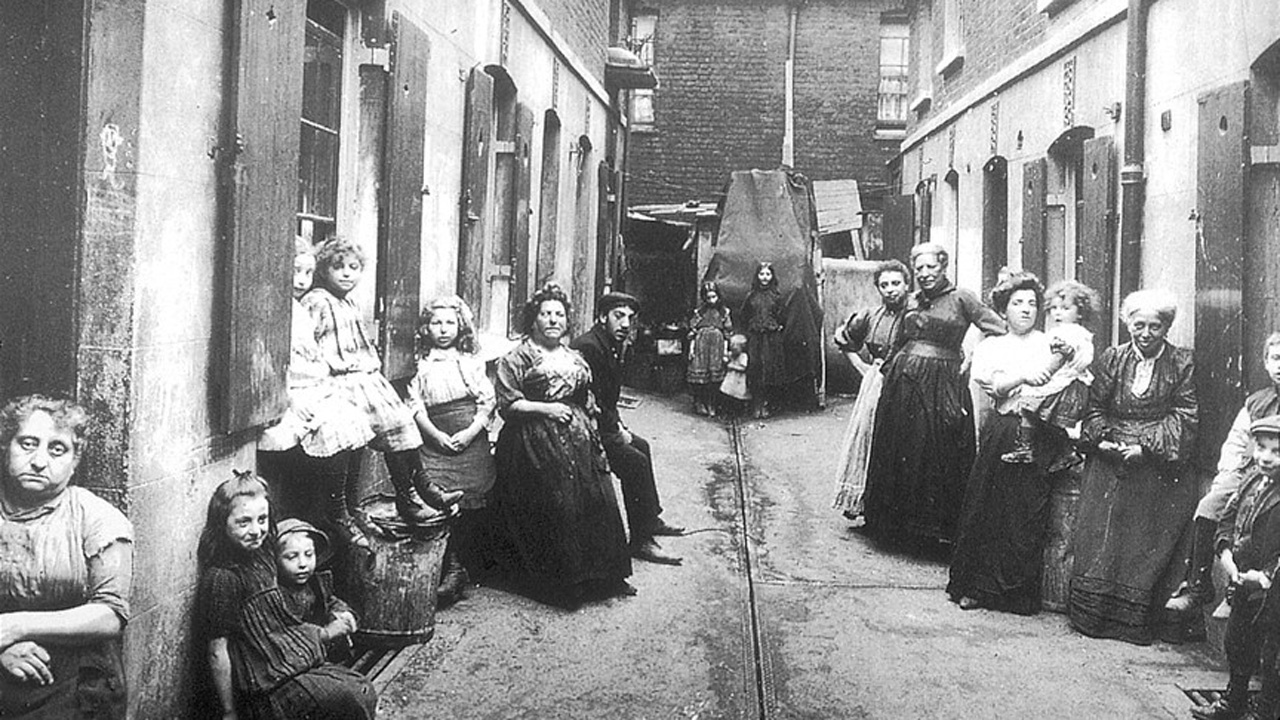 slums of New York, never-before-seen poverty polluted the streets of Whitechapel.
Such terrible poverty drove women into prostitution, with estimations of 1,200 'very low class' prostitutes in Whitechapel alone.
So too, Whitechapel was once 'home' to the 'Elephant Man' Joseph Merrick. Put on display in a store front because of his disfigurement, and finally rescued by a doctor from a nearby clinic.
But, of course, Whitechapel will go down in infamy due to one of the most well-known unsolved serial murders in history – those due to who we still only know as Jack the Ripper.