La Alameda combines artistic flair, boho flavor, historical landscapes, and a rather unique nightlife.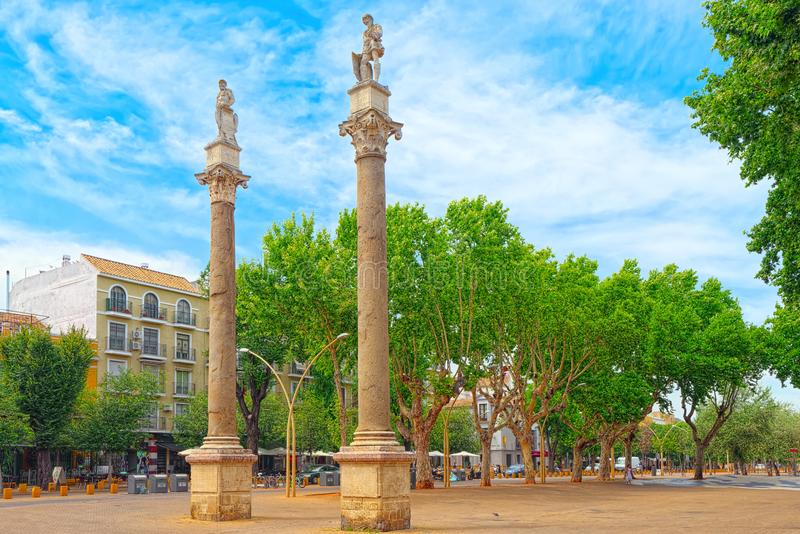 Originally a promenaded public garden in 1574, and named after the 8 rows of white poplar (Alamos) trees, it is now the oldest public garden in Europe.
In the late 19thcentury, the rich and famous would congregate to the kiosks and elegant theaters. After the civil war, havoc reigned and Alameda deteriorated into one of the poorest neighborhoods in Seville. Plagued by drugs and prostitution, it finally began to reclaim its glory back in the early 2000s.
Roman columns, statues of Hercules and Julius Caesar, magnificent flowing fountains, a 19thcentury French-inspired palace and chapels are just a few of what Alameda has to offer.
However, it is the nightlife that this neighborhood has become known for. Heavy metal and funk music, live flamenco dancing, and disco pubs line the street. Interspersed with traditional restaurants, tapa and cocktail bars, cafes and Arab-style tearooms. The diverse nature of Alameda is also a favourite spot for people of all sexual persuasions.
La Alameda de Hercules contains the historical nature of Seville to visit during the day, and the partying locations to disappear into at night.
What significance does Alameda play in Initiated to Kill? The local pubs may just hide a few secrets, and a person waiting for his next victim…