I wasn't exactly sure what to expect when I started watching this movie. However, with a cast of Denzel Washington, Rami Malek and Jared Leto, I hoped I would get a pretty decent thriller.
Denzel's tormented character Joe Deacon struggling with past demons, finds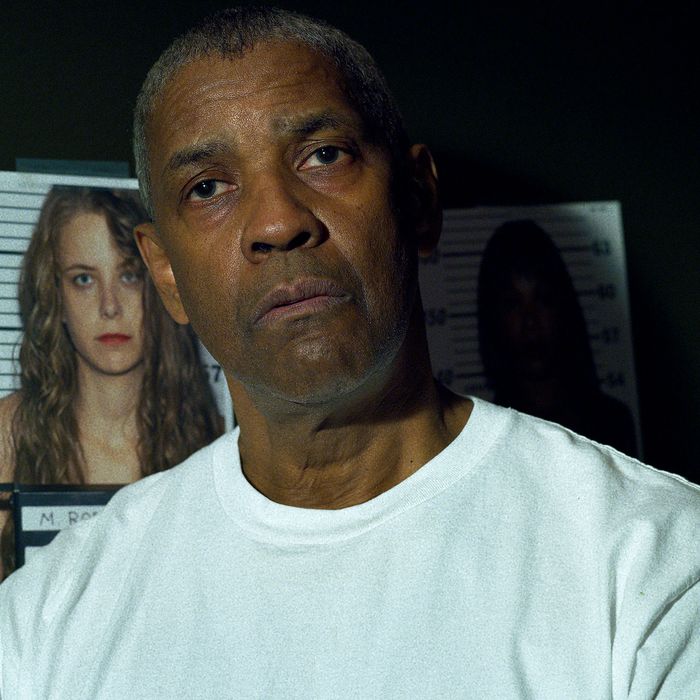 himself face to face with a murder similar to one he investigated five years earlier.
Up and coming Sgt Jim Baxter played by Rami is introduced as a man slowly becoming obsessed with solving these gruesome serial murders.
The unlikely pair team up to track down a man that enjoys the hunt, revels in his crimes after the fact.
As they get closer to whom they think is their man, black and white gradually turns to grey. And it's all about the little things that finally cause everything to unravel.
My thoughts.
What did I think? To start with the characters. It's refreshing to see there are still some good actors that draw you in with subtlety, repulse you when necessary, and have layers, complexities and many flaws to their characters. These aspects allow the viewer to connect with the overall story, even if the story is a bit cliché.
Flashbacks are used quite well with drawing parallels between past and present, slowly revealing secrets that define the main characters.
All three actors – Denzel, Malek and Jared hold their own without one sacrificing their importance to the plot.
The plot. It's a serial killer movie. It's not particularly different than others I've seen in terms of format. I think the actors make this movie more suspenseful than how gripping the plot was.
Although, dead bodies are seen, it's not overly graphic, and you don't see the actual act done. Not a bad thing, it meant I was focused more on the 'hunt' rather than the movie just wanting to shock. 
No spoilers. I wasn't particularly fond of the ending. Somewhat predictable, hinting that not everything is what it seems.
Was everything resolved? It felt the makers of this movie wanted to leave questions unanswered.
In some movies that works; in others it doesn't. It didn't quite work for me. There's nothing wrong with leaving the audience with questions (I do it in my novels), there was just something about this movie that didn't feel satisfying at the end. As though trying to force a psychological ending like 'Basic Instinct', and not quite pulling it off.
The characters were strong throughout the movie, their actions had purpose. Yet at the end, their actions didn't make sense. It felt the only reason they did the things at the end was just to 'force' the ending they wanted. Therefore, didn't have the flow that would have made the ending better if they had perhaps put the characters in another setting.
Not a bad movie. The cast held it together, making it more of an enjoyable watch.
I give it a 7/10.
Blurb:
"Deputy Sheriff Joe "Deke" Deacon joins forces with Sgt. Jim Baxter to search for a serial killer who's terrorizing Los Angeles. As they track the culprit, Baxter is unaware that the investigation is dredging up echoes of Deke's past, uncovering disturbing secrets that could threaten more than his case."
For book and movie reviews, health tips, info on CBD and how it can help you, consider signing up to my newsletter – http://eepurl.com/ghyNAH