A murdered DA, a cop accused, a mother concerned her boy may be part of something terrible. Should a psychologist, a mother, or a cop ignore the warning signs?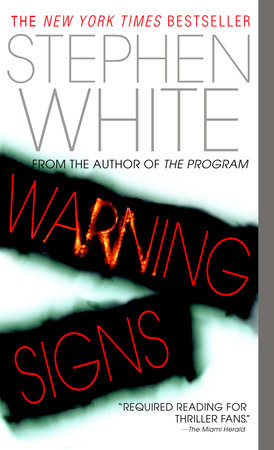 Each character brings to life the convoluted story of vengeance and the corruption of the system.
Alan tackles one of his toughest clients, her connection with someone he cares for gets deeper as more of the plot is revealed.
The characters have depth, faults, and complications in their lives that keep distracting them from their purpose. Just when they think things are going good, something disturbing gets chucked into the midst, and their world gets turned upside down. Having to sort through the muck to find the truth.
There is a mix of feelings towards the characters. Especially when a cop is accused of murder, her sordid background is publicized, and you begin to question, is she really innocent?
It is a standard mystery done through the eyes of a psychologist helping to solve a murder and potential terrorist attacks while dealing with messed up clients, and battling with his own inner conflicts.
Unfortunately, I didn't feel invested in these characters. Perhaps there was too much focus on the mundane parts of their life. There was a lot of dialogue explaining things instead of actually doing things, and less progressed in the plot in terms of creating tension or suspense.
Alan, the psychologist consults on cases finds himself closer to the case than he would like, while struggling with the dilemma of what if a patient tells him something that implies someone else is in danger. Should he, or shouldn't he breach client confidentiality?
His wife, Lauren, a DA with MS takes the other side representing the accused cop. However, her past involvement with another case might put her in the sights of a disturbed and angry youth.
Sam, the soft hearted cop at times, using brunt force at others appears Alan's somewhat confidante.
Each character has their unique voice, while Alan dominates the plot. A murder and bombs are the underlying theme that draws Alan into a deeper situation.
Two crimes. A murder, and later a bomb found in that home. Are they connected? Or just some weird coincidence?
The plot slowly progresses revealing character motivations and what they are going to do next. Well written, just a bit slow. Although there are action scenes, it doesn't feel as if it adds to the suspense.
I keep on hoping there is more to it…
No spoilers. I wasn't particularly surprised at the ending to the book. It was a pretty good one, I had just guessed it early on.
The author writes well, has characters that have strengths and weaknesses, the plot progresses realistically with events that gradually build up suspense. I just wouldn't class this as a thriller. In my opinion, it's more of a mystery with psychological aspects to it.
I've got a few other books by this author, so will be interesting to see what the others are like. I would put this as a cozy mystery. Something that doesn't require much thinking, but still is an entertaining read.
3/5