A vast expanse of white sand stretching 55 miles long, reaching Ahipara Bay, located near Kaitaia. Te-Oneroa-a-Tohe, or better known as 90-mile beach curves slightly northeast, before traversing northwest along Aupouri Peninsula. Its final destination at Scott Point, about 10km south of Cape Reinga.
One of the unique aspects of 90-mile beach is that it is considered a public highway. Mainly used for tourist trips, or when landslides occur.
Sprawling sand dunes stretch across the beach, where people can try out their adventurous side with riding the sandy slopes on their board.
Going back in time.
Ninety-mile beach was a rather notorious spot for vessels to collide with the sandy shores. It was even used as a runway for some of the earliest airmail services in 1932.
This beach has had its fair share of world fame in 2013 when it featured on Top Gear. Jeremy Clarkson drove the length of the beach in a Toyota Corolla as part of a race.
Giant Sand Dunes.
Te Paki sand dunes comprises of a collection of dunes dispersing over 90-mile beach. Imagine starting at the top of one of the dunes, white sand stretching for miles. You take a deep breath, nodding to your friends on either side. 1, 2, 3 and take off. Propelling down the steep slope to the ocean in front of you.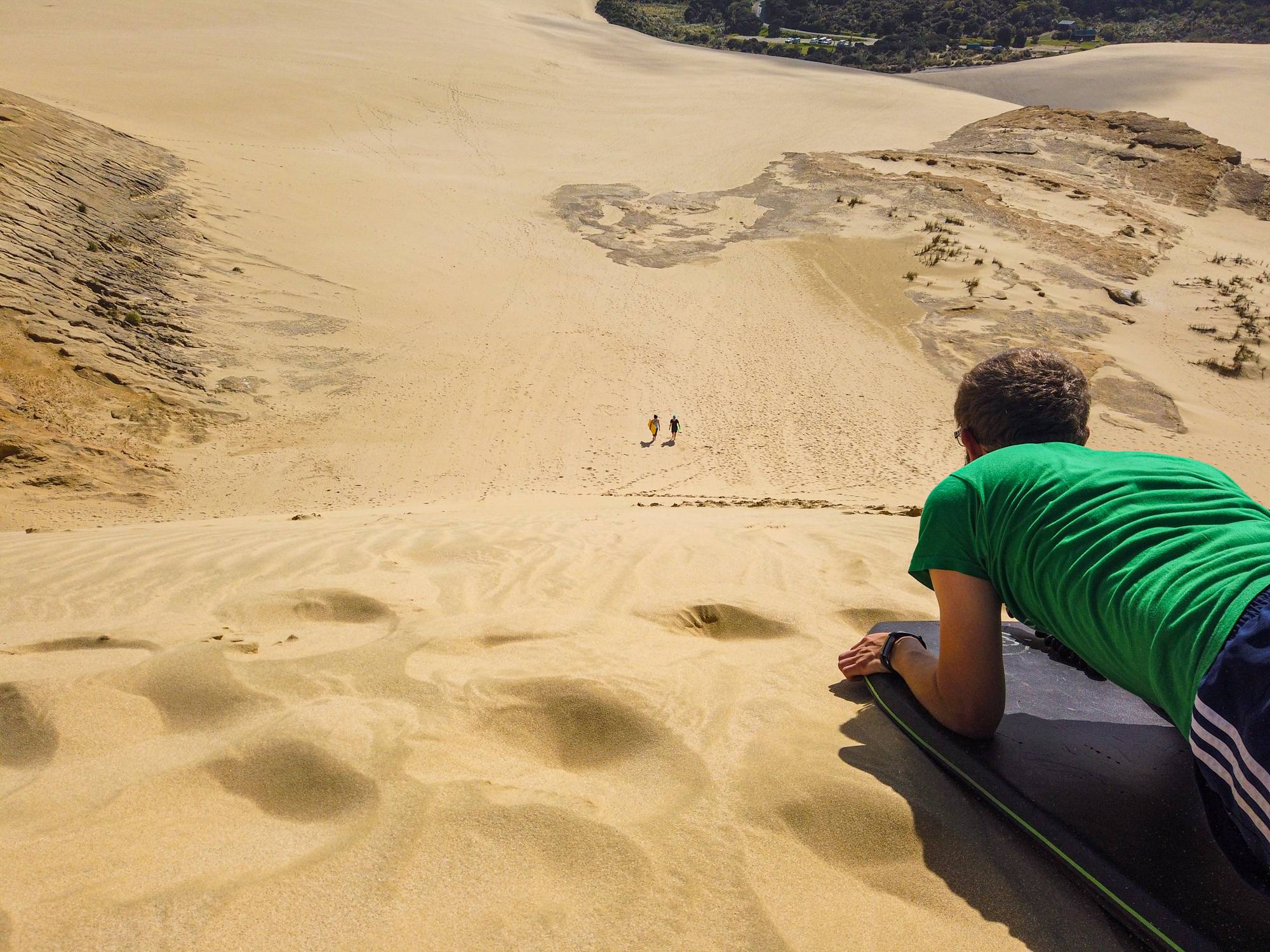 For the extreme sportsman, take on the exhilarating ride standing loose, or feet strapped on the board. For those wanting something a little more low-key, you can sit or lie down on the board and watch the dunes swoop past you.
When I was a child, I just used my boogie-board to propel down the sandy banks.
Why is it called 90-mile beach if its not actually 90-miles?
It is unclear where the name originally came from. One theory being that back in the day of riding horseback, a horse could cover 30-miles in one day, and the journey across the beach took three days.
However, there was a slight snag in the theory. Horses tended to move much slower across sand; therefore, taking longer than they usually would.
Is it worth the visit?
Absolutely. Whether you opt to take a tour, or to drive out there on your own time, it is a place well worth visiting.
From its spectacular sand dunes, fiery sunsets, and one of the best left-hand surf breaks in the world.
Although technically only suitable for four-wheel drive vehicles across the sand, there is still plenty to explore. People have even been spotted navigating the beach on blo-karts, or just taking a stroll while admiring the vastness of the ocean on one
side, and the dunes on the other.
Bordered by the dense Aupouri Forest, lined with high sand dunes perched ready to barrel down. Waves crashing against the sandy shore.
Once a year in late February or early March, there is a 5-day fishing competition. Hopefuls come from all over trying to catch the biggest snapper.
Freestyle the drive, or take a tour?
The tours come highly recommended due to their experienced tour guides. Not only do they fill you in on local knowledge, they also have a few things up their sleeve to give you that extra thrill.
If you are starting from Auckland, it will take around 5 hours. Generally, taking the scenic route with a tour means you can make it a full day of touring some of the other spots along the way, and admiring the landscape you pass by.
However, if you freestyle it you have a bit more of a chance to explore, and even stay overnight at some of the stops along the way. While making your way up to 90-mile beach, why not stop over at Dome Valley just south of Wellsford with a range of walking tracks to choose from.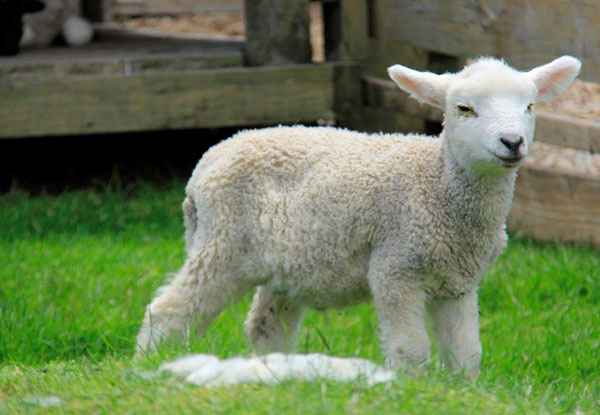 Sheep World? Yes, sheep world. Home to sheep dog demos, shearing and animal feeding, and walking trails. Located in Warkworth, a great spot for the whole family, and conveniently placed along the way.
Just a short drive from Wellsford, you pass through Te Hana where you will discover a unique Maori cultural experience. Tours of replicas of Maori villages, Hangis, and cultural performances introduce you to the early history of New Zealand. And if you really want to make this a cultural experience to remember, you can stay overnight in a marae.
Although Kaiwaka is a small town with fewer tourist attractions than the popular Whangarei, it still offers up some little gems for those willing to stop over. Just 20 minutes from Kaiwaka you might enjoy cycling your way around Mangawai and their boutique wineries, olive groves, orchards and chocolate factory.
Finally, before taking the last leg to 90-mile beach, Kaitaia is the final stop for supplies. Kaitaia is a fascinating mix of Maori and Dalmatian ancestry. About half an hour from Kaitaia takes you to KariKari Peninsula, and New Zealand's northernmost vineyard and winery offering Pinotage, Merlot, Syrah, Tannat and Chardonnay.
The rest of your trip comprises of farmland, forest and beaches.
If you are attempting to take the full drive and free-style it on your own, do your research first in regards to tide, and the nearest petrol stations. It may be surprising to you how many people are caught out driving along and the tide comes in, or they forgot to top up with gas.
Check out this site for the safety precautions – www.visitboi.co.nz
Whether you want to fish, sand board, surf, 4-wheel drive, swim, or just take a leisurely stroll, 90-mile beach offers a beautiful spot to get away from hectic city life and explore the simplicity of nature.