"I was there the day that Horus fell."
The events on the Vengeful Spirit sets off a cataclysmic collision of doubts running through Horus' head. Finally, the truth none of them wanted to believe was exposed. Phenomena long-forgotten brought once again to the surface, becoming rooted within the strongest of characters, seeds of uncertainty spread, sprouting into something of utter destruction.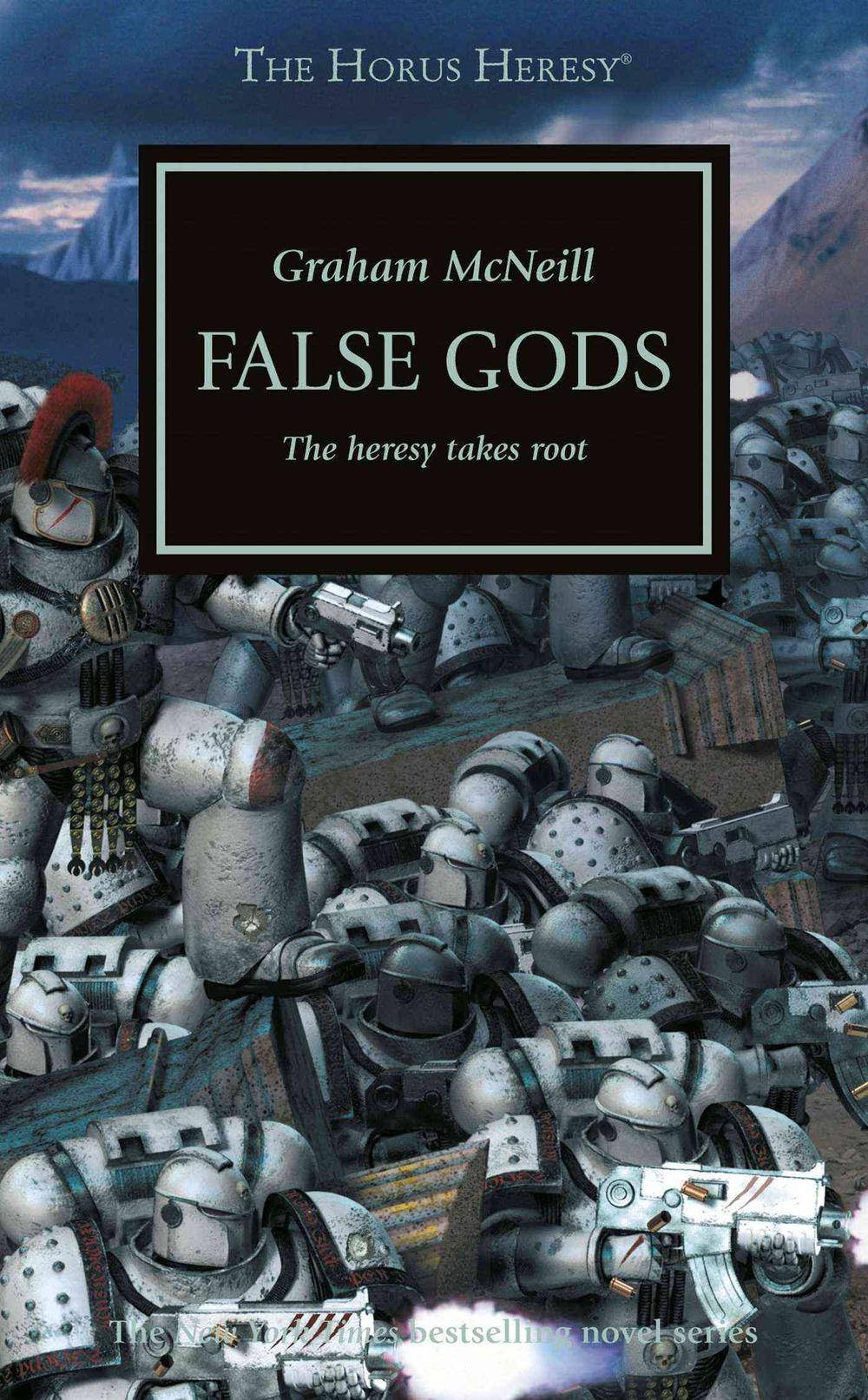 And we begin again. After the battles on Murder and the subsequent revelations, destruction and betrayals, the story takes another shape. Introducing new characters that places a different perspective on this world.
Petronella, an entitled remembrancer from a wealthy and influential family is brought into the fold to take the sought-after position of being at Horus's side, and writing of his many exploits. Pretty quickly you learn the kind of person she is, not particularly likeable, yet playing a pivotal role in Horus's story.
Jonah Aruken, a moderati primus, and other characters are brought in to enlighten the reader from another point-of-view of the adventures and perspectives of the characters we met in the first book.
"Common decency and civil behavior are just a thin veneer over the animal at the core of mankind that gets out whenever it has the chance."

Sindermann
How quickly does a 'civilised' society break down when strife comes before them, when they refuse to take responsibility, when they become blinded by their truth, instead of learning what the truth really is?
It appears early on that trying to suppress superstitious beliefs may actually be their undoing. After all, if you do not know you have an enemy, how can you prepare for him? If you lack knowledge of your enemy, how can you outsmart him?
If you do not recognize that you have an enemy, how can you tell if he is right in front of you?
The next step in this saga takes the Astartas to Davin. Those inhabiting the planet considered traitors and rebels. However, nothing is as it seems. Loken and the other Astartas prepare for war, doubt festering over the motives of this war. Coupled with suspicions over an influential figure who we already know has stirred chaos into action.
More is revealed about the main characters, and you begin to see cracks in the great Warmaster's shell with his determination to travel to this grotesque moon that shrouds an evil beyond their imagination. A trap? The war master and the sons of Horus must battle a foe like no other.
This battle sets other intentions in motion. There is no denying there is a force filled of sorcery and evil. The price of the warp gradually been revealed.
A catastrophic event leaves the Astartas and the rest of the populace in tatters and despair. Loken desperately tries to gain understanding on what has occurred and the potential betrayal of one of their own. Faced with an unthinkable situation, everything lies in the balance, and only the planet Davin seems to have the answers.
Meanwhile, Horus faces his own struggle. Forces are eager to grasp and pull him into the evil clutches. His mind struggling to understand what is happening, he is on a verge of the precipice, two sides pulling him in opposite directions. Only one will be successful. The true strength of the Warmaster will be tested.
"High towers of steel and glass, great ruins of mighty cathedrals and rotted palaces left to crumble under the weight of the ages…"

'False Gods' by Graham McNeill
My Thoughts.
Although 'False Gods' is written by a different author, I didn't notice much difference in writing style. There is a writing consistency running through each book, linking to one another.
Once again, the story is not just about the numerous battles and action, it is strongly character-driven. There is a lot of interaction and dialogue that reveals more about the characters and their motivations.
This book brings a bit more focus on the type of creation the Warmaster is. Although strong, seemingly without fear, and decisions logically based, an act of betrayal sets him off on a course of retribution and destruction based on his anger. He takes risks that brings his army to their knees.
This emotion also alludes to how the unknown entity can take hold. Slowly consuming from within.
'False gods' leads the reader on a complex trail that seeks to draw you in with a psychological pull of unexplained mysticism. And it does the trick. Although there are battles, the story is largely focused on establishing a close connection with Horus and Loken. Taking you on a journey to uncover who they are.
In some ways they are lot alike. Yet, Horus has something beneath the surface that makes him susceptible to the enemy – Kaos.
As things close in on Horus, I was drawn into the dark and manipulative world of the warp. Every part of the story builds onto the next, each character has their place.
It is important to note that these books are designed to progress the characters throughout a wide span of books, so even though it may appear slow with a lot of dialogue, it does not feel bogged down or unnecessary.
I believe the author does a great job of balancing the plot and progression of characters, dialogue and action scenes, horror and suspense. Chapters are longer than I prefer, however, the way the events build up to the climax paces the scenes really well.
Once again, this author paints a brutal and bleak world, capturing and drawing you into a sphere of death, betrayal and characters displaying raw aggression. I really enjoy what occurs within their characters. Vividly detailing how the events change them. Displaying their weaknesses, their intelligence, anger and jealousy.
A much bigger issue is at play. Gradually building tension, teasing you with hints, bam. A sharp turn in the plot changes everything for the characters.
A mix of captivating worlds, a Warmaster conflicted, Astartas killing machines divided, the warp's influence on everything, sorcery, and one of the most destructive paths of all – the road to absolute power.
Yes, I'm hooked.
Have you read the Horus Heresy Saga? What are your thoughts on the WarHammer franchise?
I would love to hear your thoughts, and what book you are reading now.
For more reviews, nutritional advice and info on medicinal cannabis, you might like to receive my tri-monthly newsletter covering a range of health relevant topics, how CBD can improve certain medical conditions, and all things writing – http://eepurl.com/ghyNAH