"Stewart Island seems be a haven amidst the turbulent seas. With only one tiny village, twenty-seven kilometers of sealed roads, and 157,000 hectares of lush rainforest and sand dunes rising and falling above the crystal blue ocean.
Dive into the depths as the warm currents sweep over you from the Australian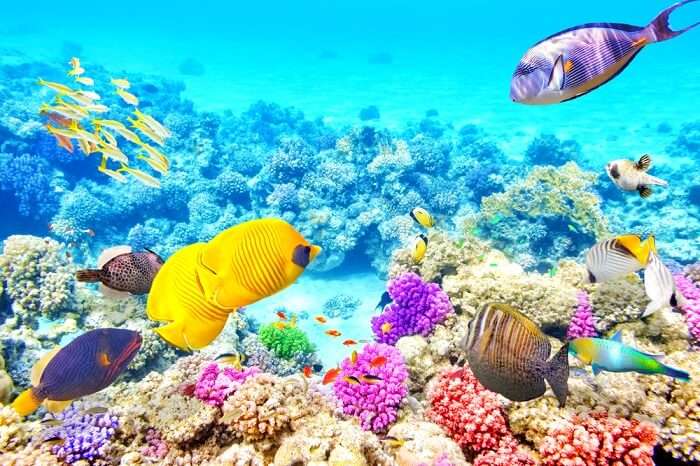 Great Barrier Reef, sending 170 species of seaweed, and over fifty species of fish circling around you. 
An hour's ferry ride will take you to this tranquil setting, every which way you turn water washes over bays, golden sand beaches beckon, densely forested hills rise above the sea, not even a picture being able to capture the moment. " (Journey in Little Paradise)
Stewart Island is particularly known for its wildlife. From the yellow-eyed penguin, weka and tui, to seals, sea lions, whales, dolphins and albatross. What can be considered NZ's third Island, Stewart Island takes you away from modern life to a place easily lost in.
Habited by a variety of rare birds, and of course that native Kiwi bird. Voted as the 8thWonder of the World, Stewart Island is probably the truest example into a
glimpse of paradise. 
New Zealand offers a vast buffet of modernization to places barely touched. Whether you are looking for an adventure, or just want to chill out and relax, NZ has it all.
And for those not able to travel, why not take a virtual tour of some of the best NZ locations in my travel e-book – Journey in Little Paradise.